Biog & Reviews Singer Songwriter Songs Gigs Videos Photos Session Work & Other Projects Composing Blogs Shop All Things Harp! Contact & Bookings
Playing Schedule for Weddings Pricing Song List Greenery Bowers Happy Customers! Other Service Providers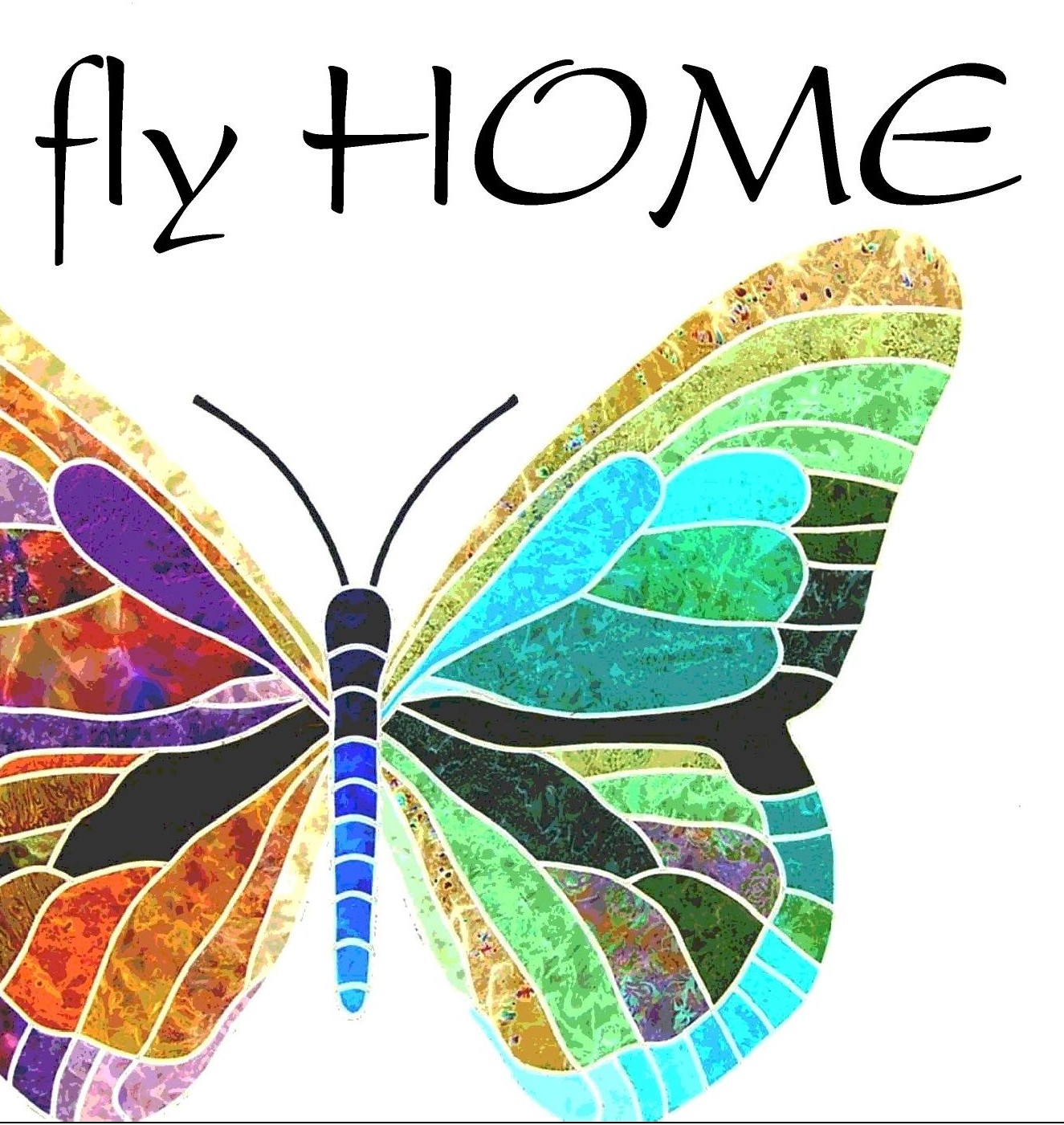 ~ Making your day ~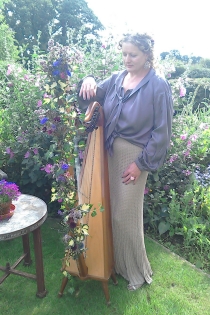 ~ Weddings ~ Events ~ Previews ~ Parties ~ Craft Shows ~ Conferences ~ Promo & Corporate Events ~
The Harp is often thought of as the 'Instrument of the Gods' and dates back to ancient times. Ethereal and magical, the harp enchants its audience and adds a touch of unique elegance to your wedding or special event.
Subtle and beautiful, the gentle music of the harp is allowed to weave its magic and wonderment across any room, without being intrusive to conversation or ceremony.
Sarah has over 20 years of experience as a singer and performer. She has the ability to adapt and convey the emotion of the song, no matter what style. The combination of contemporary harper and singer is unique and this is what draws people to book Sarah for their event. Sarah composes music on the Celtic Harp that is both contemporary and classical in feel, music that is simply perfect for any occasion.
If you have a particular favorite song or piece of music; maybe an 'our tune', a song that's special to you, Sarah can add this to the repertoire to help make your day that extra special and create and interpretation that is 'truly yours' to remember.
~ Playing Schedule for Weddings ~
A package can be put together to encompass all or some of the elements of the Wedding.
Please get in touch to discuss all your requirements.
Listed below are classic times when music is appropriate:-
Arrival of guests at the Church or Wedding Venue
The entrance of the Bride
The signing of the Register
The walking out of the Bride and Groom from the Ceremony
The Drinks Reception
The Wedding Breakfast
Sarah has played the Grand Piano when available at certain venues during the arrival of guests.
A harp/flute/violin trio encompassing the talents of multi-instrumentalists Angela Gordon and Elaine Wallace can also be available for your wedding or event.
~ Pricing ~
Having a Harpist at your event is maybe more affordable than you think! Prices start from £200 and the pricing depends on length of time to play and location. Please get in touch and between us we'll put together a package that suits your requirements and budget!
Greenery Bowers to adorn your Venue
Rosie & Sarah Dean Garlands Of Green
Sarah and her sister Rosie enjoy making greenery bowers and garlands together! What started out as a favour for a friends' wedding has proved to be extremely popular! Woodland and Hedgerow Greenery of the Seasons are woven and bound together to make beautiful bowers. Whether it's dressing a Top Table, swagging around a banister, winding around pillars or creating a spectacular entrance over doorways, these bowers definately dress to impress and add a spectacular touch to the venue. Adorned with flowers that compliment your wedding theme prices start from around £80 per garland. Have a look at our facebook page then get in touch for a personalized plan to make your Wedding or Event just that extra bit special! All greenery is freshly cut and the bowers are made on the day ~ dressed by ourselves ~ just for you ~for the perfect personal touch.
www.facebook.com/RosieandSarahDeanGarlandsofGreen
~ Song List ~
A Selection of songs and instrumentals that I have played at Weddings ~ Please feel free to ask me if you have a special song! Over the years I have been asked to sing/play many different requests ~ so please ask away!
To Make You Feel My Love by Adele ~ Yellow written by Coldplay ~Rule The World written by Take That
Wash by Bon Iver ~ I Get To Love You written by Ruelle ~ Grantchester Meadows by Pink Floyd
Skinny Love by Bon Iver ~ Leaf and Stream by Wishbone Ash ~ Your Song by Elton John
El Gavilan (The Hawk) written by Kris Kristofferson ~ Satisfied Mind written by Joe 'Red' Hayes & Jack Rhodes
Crazier written by Taylor Swift ~ My Love is Like A Red, Red Rose by Robert Burns
Just Now written by John Martin ~ Theme music to 'Blackadder' written by Howard Goodall
Hallelujah written by Leonard Cohen ~ Here, There and Everywhere written by Paul McCartney
Stairway to Heaven written by Led Zeppelin ~ Heart of Gold written by Neil Young
Rhiannon written by Stevie Nicks ~ You Can Close Your Eyes written by James Taylor
Walking On The Moon written by Sting ~ Sweet Baby James written by James Taylor
Once In a Lifetime written by Michael Bolton ~ Songbird written by Christine McVie
Chasing Cars written by Snow Patrol ~ Fields of Gold written by Sting
Suo Ghan - Sung in Welsh (Traditional) ~ Let It Be written by John Lennon & Paul McCartney
Wonderful Tonight written by Eric Clapton ~ She Moved Through The Fayre (Traditional)
Bonny At Morn (Northumbrian Traditional) ~ Come By The Hills (Scottish Traditional)
Scarborough Fair (Traditional) ~ Uncharted 2 - Nate's Theme written by Greg Edmonson
Here Comes The Sun written by George Harrison ~ Blackbird written by Paul McCartney
Can't Help Falling In Love written by Peretti/Creatore/Weiss Will Ye Go Lassie Go ~ Scottish Traditional
I Do Pluck a Fair Red Rose ~ Demelza's song to Ross as featured in Poldark
Canon in D Major Composed by Johann Pachelbel ~ Ave Maria sung to the tune composed by Bach/Gounod
Moon River ~ Written by Johnny Mercer, Composed by Henry Mancini
Dimming of the Day ~ Written by Richard Thompson
~ Happy Customers Have Their Say! ~
Over the years Sarah has received many cards and emails of appreciation ~ this is wonderful to know that the hours of practice and attention to detail ensure that the whole day is perfect!
"Terry and I should like to thank you so much for playing the Harp most beautifully at our wedding at Barley Hall. It created such a fabulous atmosphere and many of our guests commented on your lovely music. I can hardly believe our Wedding was just 2 weeks ago! I had a walk down Grape Lane last Friday, just to remind myself of that memorable day! Many, many thanks, Best Wishes"
Annie & Terry
"Thank you for playing the Harp at our Wedding and helping me sing my song! I hope that you had a good time and I hope that the food was ok. The Harp looked amazing when you put the flowers on it!"
Love from Eleanor (daughter of Alison)
"Just a note to say a great big thank you for helping Eleanor to sing at our Wedding, she really wanted to and was able with your help. You're a Star! All went well I think and I had a fab time, such a lovely place. As Eleanor says, you and your Harp looked and sounded beautiful...Thanks again"
Alison Massingham
(Eleanor wanted to sing Crazier by Taylor Swift for her mum on her wedding day. We worked on it together and there wasn't a dry eye in the house.....)
"Thank you so much for playing your Harp at our Wedding. You were amazing and made our ceremony so special. "Chasing Cars" sounded beautiful. It was a moment in our lives never to forget. Thank you also for sharing the children your Harp and allowing them to have a play! They really enjoyed it. I have received the photos and there are some lovely ones of you so I will put them in the post to you, or pop them in to your house. Love and Best Wishes"
Linda & Richard
"Thank you for all your time and effort in preparing for Alison and John's Wedding"
John & Jane Fountain
"The Hall looked lovely and the music was Superb!, Best Wishes"
Ros & Louise
"THANKS again ~ from all of us with our warmest gratitude"
Rachel & Martin
"To Sarah ~ Thank you so much for sharing your talents with us and helping Jane to have a memorable Wedding Day, With Love"
John & Sarah Storey
"The garland was beautiful for my sister's Wedding ~ the music was gorgeous too ~ all was much admired"
Rachel Hart
Lewis & Duncan ~ Highly recommended York based Fine Catering Company ~ www.lewisandduncan.catering
The Merchant Adventurers' Hall ~ A splendid venue for a wedding! ~ www.theyorkcompany.co.uk
David Bellis Photography ~ Wonderful photographer ~ www.davidbellisphoto.com
James Dabbs & Co ~ Quality Marquee Hire ~ www.james-dabbs-marquees.co.uk
Blossom & Belle ~ Beautiful Bespoke Bridal Wear ~ www.blossomandbelle.net